Wow this has been the hardest so far this year! We're here to help, here is the answer if you can't find ODLAW on this day 5 of the 2021 Wheres Wally Advent Calendar.
Sneaky Odlaw is trying to escape, but we've found him! Yellow and black stripes aren't exactly subtle. Maybe that's why he's only poking his little face out of the crowd, he's very well hidden, its only the mustache and hat that gives it away, and that his face is kind of different from the other characters.
You'll find Odlaw poking his tiny head out the back of a group of skiers at the bottom of the tree, the same tree where you found the man in the tree on day 2. In between doors 7 and 9 almost in the very center of the calendar.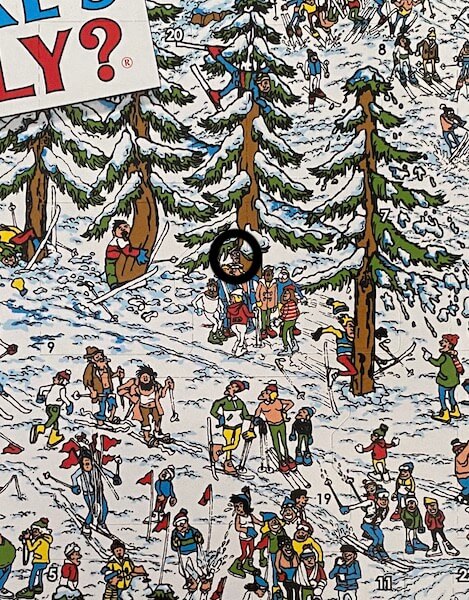 That was a toughy, how long were you searching for Odlaw? Let us know in the comments below, and don't forget to share with anyone else that might need a little help this December.