Where's Wally Advent Answers 2021 has arrived! Happy December everybody!
Hope you have had a great year, if you've been here before, welcome back, great to see you! If not, heeeey welcome! Great to see you too. Here is where you will find all the answers you need for the Where's Wally 2021 Advent Calendar so that you can enjoy December without your brain feeling like spaghetti.
Let's begin! Here is the answer if you are looking for the Wheres Wally Advent Calendar 2021 ANCHOR for day 1. The past two years have seen a Key to find on Day 1, so they are messing with us already! Still, this one is relatively easy start off the month. If you are still struggling though, we're here to help, answer for day 1 'the anchor' is below.
You'll find The Anchor hanging off of the arm of a skier with blue trousers and green ski boots. About half way down the calendar on the very right just above the little ski hut..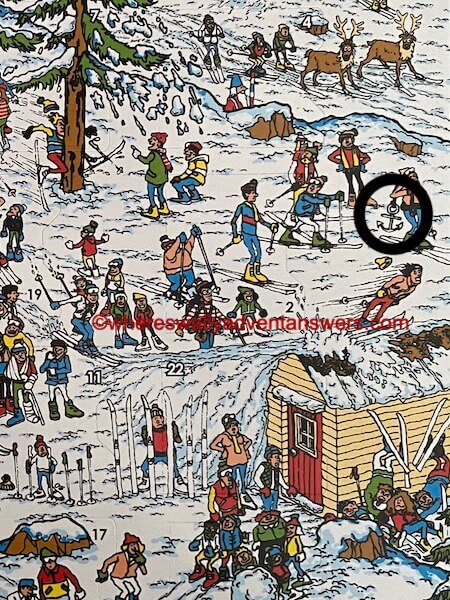 Don't forget to comment down below once you've found it! How long did it take you? Minutes? Hours? Days? Have you even managed to find the calendar to buy or have you borrowed someone else's?