Here is the answer if you are trying to find The Lost Elf Hat on day 13 of the 2020 M&S Where's Wally Advent Calendar.
Now this was a tricky one as the Elf Hat is tiny! The image of it behind the door is not to scale. We still haven't found the poor little hat-less elf who will have a bit of a cold head, but luckily it's only the hat we need to find today!
You'll find the tiny red hat quite central on the calendar, on the bottom right hand corner of door number 9 – again don't throw out the doors when you've opened them as some of them will contain items you need to find! Look for Odlaw again and then take your eyes just slightly left on the same horizontal line, and the Lost Elf Hat is there between the pile of santas and the elf trying to hold on to the runaway reindeer.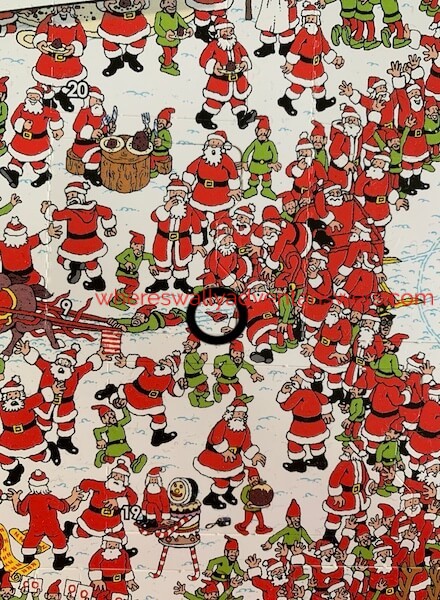 How much time did you spend looking for the lost elf hat? Share your thoughts in the comments below!