This is an old page. You are currently viewing the 2020 version of the Where's Wally Advent Calendar. For the 2021 answers please check back to the homepage, they will be up each day at (around) midnight.
Here is the answer if you are looking for the Wheres Wally Advent Calendar 2020 ODLAW on day 7.
Sneaky Odlaw is trying to escape, but we've found him! Yellow and black stripes aren't exactly subtle. Maybe that's why he's only poking his little face out.
He is hiding right in plain sight on door 7! (see where the door numbers are here although you did just open it) So don't throw away your doors! Poking his little head out from the crowd of santas lined up to watch the reindeer sleigh race, look at the bottom left of the door.
*** 2021 version to find Odlaw CLICK HERE ***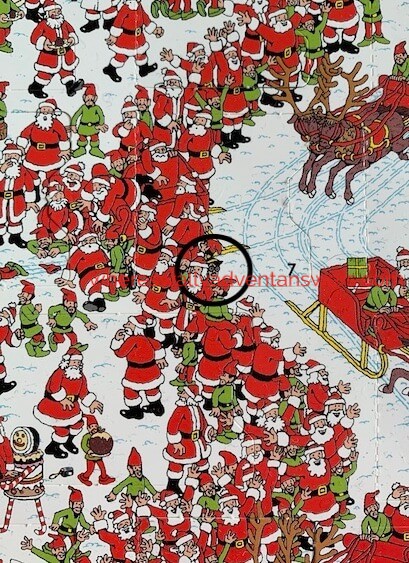 This one was a little bit trickier than the others have been. How much time did you spend looking for Odlaw? Let us know in the comments!