Below you will find the 2021 Where's Wally Advent Calendar answer for day 22, The TIRED MAN
Well if this guy isn't all of us and a symbol of 2021. Where's Wally Advent Calendar artists really feeling the vibe. Keep going, you have made it this far, we are all in this together and that's why this website exists to help you when you just feel too tired and brain can't search anymore.
You'll find the Tired Man on the very left hand edge of the calendar, next to the number 12 door and directly under the man with flowers from all the way back on day 3.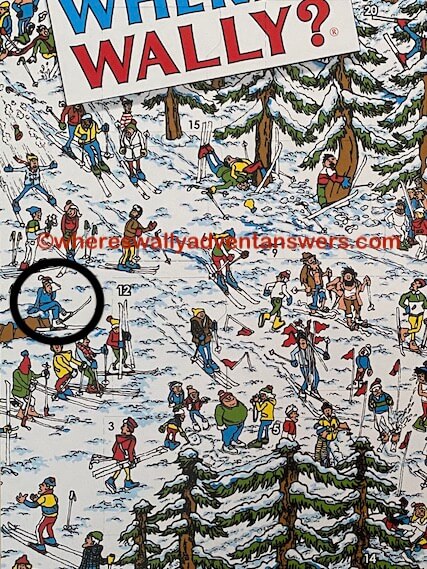 Who's tired?