Here is the answer if you are looking for the WIZZARD (yes that's how they spell it) on day 9 of the 2021 Wheres Wally Advent Calendar. You know you've seen him, he looks so familiar you just know it, so where is he??
To find the Wizzard you will need to make sure you have kept all of your doors. If you are a door thrower awayer then that is why you haven't found him yet.
Taking up most of door 4, poking out from behind a snowy rock. You'll find the Wizzard just to the right of the top set of trees.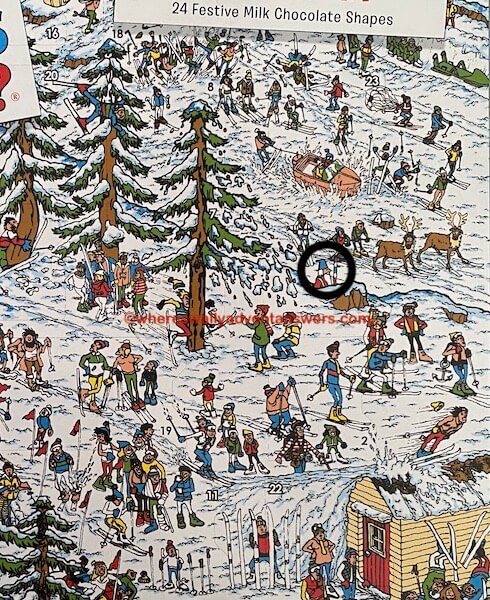 Did you throw away door 4? How long did you search before realising he just wasn't there? Leave a comment below to let us know.