Here is the answer if you are trying to find THE SNOWMAN on day 18 of the 2021 M&S Where's Wally Advent Calendar.
If you started off the month throwing away your doors, or still do (don't throw away your doors!) I have some bad news for you, the Snowman you are looking for is on door number 5.
Just chilling at the top of a tree, the Snowman does slightly blend into the snowy background, but the tree on the door was a pretty big hint of where to look, as there aren't to many tree tops to search in. Nevertheless sometimes it's just to difficult, no worries, we got you. The Snowman is at the top of the tree to the far right of the lower group of trees. Answer circled below.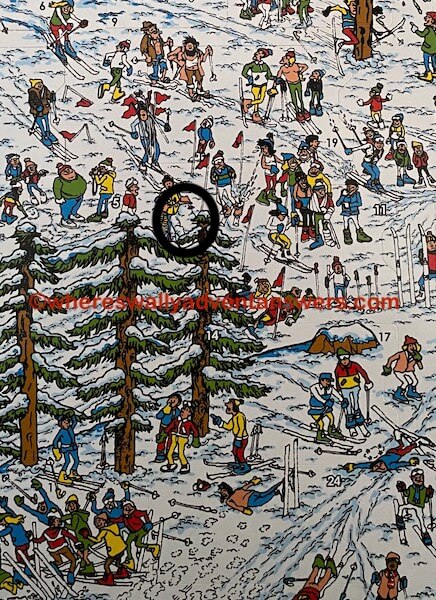 What do you think this year? Harder? Easier? Weird? Leave a comment with your thoughts.