Here is the answer if you are looking to fine THE ANGRY SANTA on the 2020 version of the M&S Where's Wally Advent Calendar on day 9
Having an angry santa is very 2020 vibes isn't it, fits right in with the year we're having. What's he angry about? Looks like he's unhappy about the smug santa next to him racing down the snow hill, and that's where you'll find him.
He's in his sledge, the one at the bottom of the hill about to go through the finish line. In-between doors 2 and 22.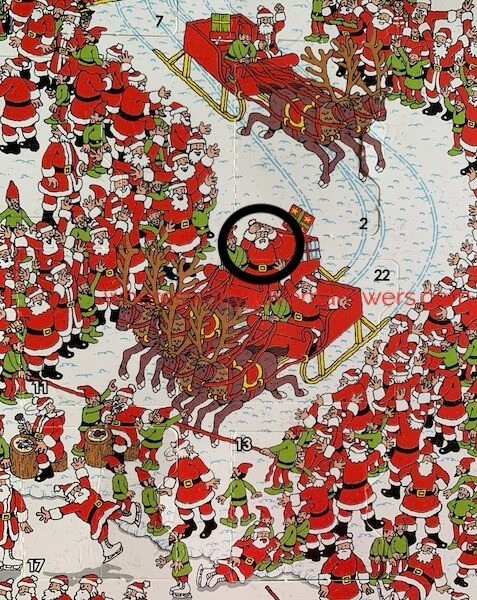 Did you spend hours looking through the santa crowds for this angry guy only for him to be right there in the sledge? So easy when you know the answer isn't it! How long did you spend looking? Let us know in the comments below!